Chichester Cathedral played a major role in Max's life.
As a boy he explored every corner and often attended services here; and later as an architect and designer, he was responsible for numerous works here, including the design of furnishings and roll of honour in St George's Chapel (dedicated to the Royal Sussex Regiment) and several memorials including for Gustav Holst (now invisible under a newer tablet), Thomas Weelkes, Archdeacon Hoskyns, Dr Read and Bishop Southwell.
St. Andrew's Church, Roker, Sunderland, often called 'The Arts & Crafts Cathedral of the North', has several items by MacDonald Gill including  a magnificent painted chancel ceiling depicting The Creation, and a painted World War 1 memorial. 
There are also 2 tablets carved by his brother Eric Gill.
Twentieth Century Posters
Twentieth Century Posters is the web-based poster firm of David Bownes, former Head of Collections at the London Transport Museum. There's always a good gallery of posters to look at but also many interesting blog articles. Here's the link to an article I wrote for David in early 2016​.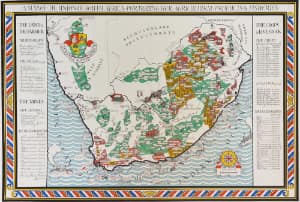 The University of Brighton hosted the international symposium and exhibition Out of the Shadows: MacDonald Gill in the summer of 2011. The legacy of this is an informative digital resource covering the main areas of the show​
The University also organised the conservation of a number of works which were included in the exhibition. Sirpa Kutilainen, the conservator, kept a fascinating on-line journal about her work on the Max Gill pieces starting on Jan 10th 2011​
The Eric Gill Society website provides a resource for the work and history of Max's brother Eric Gill and the Guild of St Joseph, founded in Ditchling, Sussex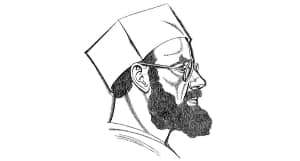 The Lutyens Trust is a useful source of information on life and the houses of the architect Sir Edwin Lutyens, who commissioned Max Gill for painted maps and other work.
Sun Engraving was a large Watford printing firm for which MacDonald Gill did much work, including its emblem and a large painted map. It no longer exists but there is an excellent resource at this website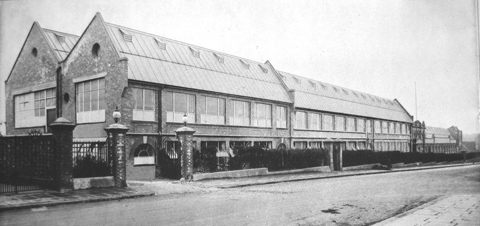 The Cartographic Impact of MacDonald Gill's Wonderground Map of 1913
A fascinating account describing how Max's 'The Wonderground Map of London Town' was a landmark map not only in England, but also across the world.
Written by Elizabeth Burdon. a Seattle dealer in maps and ephemera and speaker at the symposium in Brighton 2011 'Out of the Shadows: MacDonald Gill'.
Rod Barron, a map dealer, has become a massive fan of MacDonald Gill's work and as well as amassing a collection of  his maps, he has done some interesting research.  To find out more, visit his website: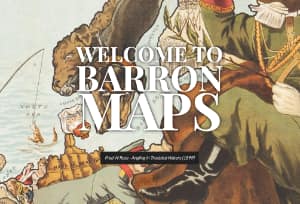 Restoration of a MacDonald Gill Map
Subscribe to our newsletter
Don't miss new updates on your email